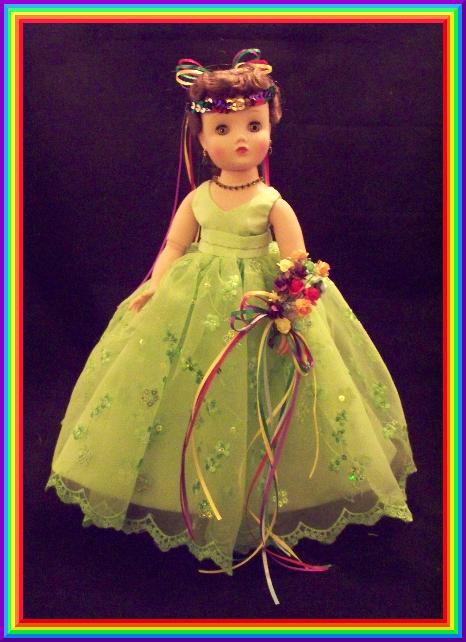 The young man approached and knelt beside Dorothy and took her
hand in his. He spoke softly, fearing that he would frighten her if he
was too hasty with what he was about to ask. "Dorothy" he said.
"I have waited so many years for the time to be right to come to you.
You must know that I have fallen in love with you, and so many times
during our walks in the poppy fields I nearly asked you to be my bride,
but the time was not right, until now." Dorothy trembled as he held her
hand and she looked longingly into his eyes. She knew that she too
had fallen in love with him and nothing this side or the other side of the
rainbow, for that matter, would make her happier than to spend her life
with him.

One thing was troubling her though....what is his real name? She had
always avoided the subject because she was not one to ever be impolite.
As though reading her thoughts, the young man stood to his feet and said..
"As my bride you will need to be able to use my name as it will be yours
as well. I am Prince Victorious of Oz and as my bride you will be Princess
Dorothy Victorious of Oz, A name that suits you well, for you were the
one that was victorious over the wicked witch of the West and freed the
land of Oz from her evil power. If you will agree to be my bride, our home
will be Over the Rainbow and the bluebirds will sing for you each day,"