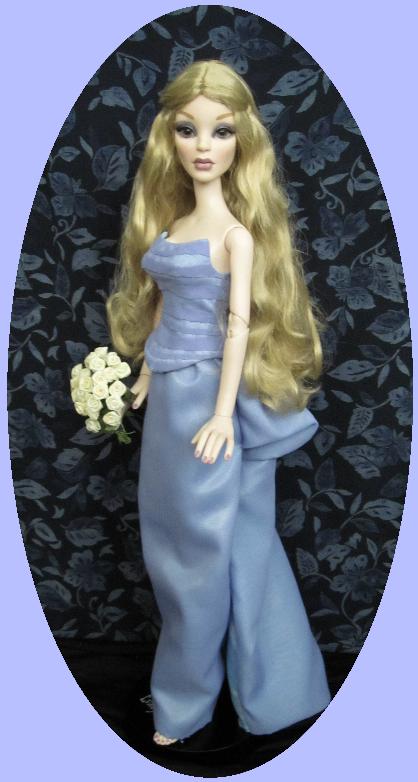 She settled in, taking note of the other passengers in her car. There was a
cheerful, kind-faced older woman who reminded Dorothy of a mother hen back
at the farm. Three young men were on their way to Kansas City to attend
school. A doctor, who kept straightening his necktie, was returning to Kansas
City after visiting his ailing father. And in the corner was a thin, ashen
middle-aged woman who looked very bitter. Dorothy kept getting this odd
feeling that she knew all of them, but couldn't remember how.

The first hour or so of the train ride, there was small talk, everyone getting to
know a little bit about the other passengers, well, except for the lady Dorothy
had decided should be called Miss Bitter. With the meat pie in her stomach and
the rocking rhythm of the train, Dorothy became drowsy. She had fought off
sleep as long as she could and fell into a deep, restful sleep.

That is when things got weird.

She awoke to someone shaking her shoulder and saying "We're here! We're here!"
She shook her head as if to get the cobwebs out and then looked out the window to
see what Kansas City looked like.
To her amazement, she saw that she had returned to Oz! She couldn't believe
her eyes, and all she could think was "How did this happen?!?"

As she got her bearings, she realized that the people in her car were all the same,
but different. It began to dawn on her just why they had all seemed familiar before.
It was Lion, Tinman and Scarecrow (the boys headed to school), the Good Witch,
the Bad Witch, and the Wizard, still straightening his tie. They were all smiling at her,
except for Miss Bitter. Lion, Tinman and Scarecrow all scrambled to help her with
her luggage, but Tinman won out and was beaming at her as they walked toward the
terminal. Dorothy kept thinking she would wake up and be back in Kansas, but it
didn't happen. She felt like she was falling through space and was hoping there was
a good explanation for all of this.


The wizard invited everyone to a banquet that night, just to give everyone a
chance to catch up. They all wanted to know why Dorothy had disappeared
all those years ago - and without a word! She didn't know the answer to that
question, and felt helpless as they all looked at her with puzzled looks on their
faces.

Over the weeks, and months, that followed, Dorothy settled into a routine in Oz,
becoming the assistant to the Wizard. Things were different at Oz than when she
left.
Even Miss Bitter had softened up a bit. Maybe she had just been misunderstood
before. Anyway, the Lion, Scarecrow and Tinman all seemed to have embraced
their human characteristics and gave all the credit to Dorothy. The wizard had
become a respectable public official. He no longer felt the need to overcompensate
for his shortcomings.

Lion, Tinman and Scarecrow were all quite attentive, but Dorothy couldn't help but
be drawn to Tinman. He had changed somehow. Perhaps it was realizing he had
a heart. He no longer had that facade of armor, and she found him quite handsome,
and very sweet. They spent hours together, talking, eating ice cream at the parlor
and talking about the years in between. Over time, they became close friends.

The next Spring, Tinman and Dorothy were strolling along the forest road, still paved
with yellow bricks. Tinman was acting awfully nervous when he touched her arm and
stopped walking. She turned to him and saw that he was blushing, and he was teary
eyed. The look in his eyes said it all. There was no mistaking how he felt about her.
He took her hands in his and, taking a deep breath, said "Dorothy, when you left before,
I was lost without you. Now that you've come back, it's like you never left.
I want you to stay here in Oz. With me." He paused to see what her reaction would be,
but she had put on a poker face. He was confused by this, but it seemed to be something
she had learned since leaving Oz. He had butterflies in his stomach, but thought to
himself "It's now or never". It seemed like hours before she responded, but in truth,
it was probably 5-6 seconds. She raised her chin and looked up at him and said
"I want to stay here in Oz. With you." Tinman let out a squeal before he could stop
himself, then blurted out "Let's get married!"
Dorothy smiled a contented smile and
closed her eyes as he bent down to kiss her the first time.