2013 Oz Wedding Challenge - Entry #6

The Winning Entry!
by Dave Rekosh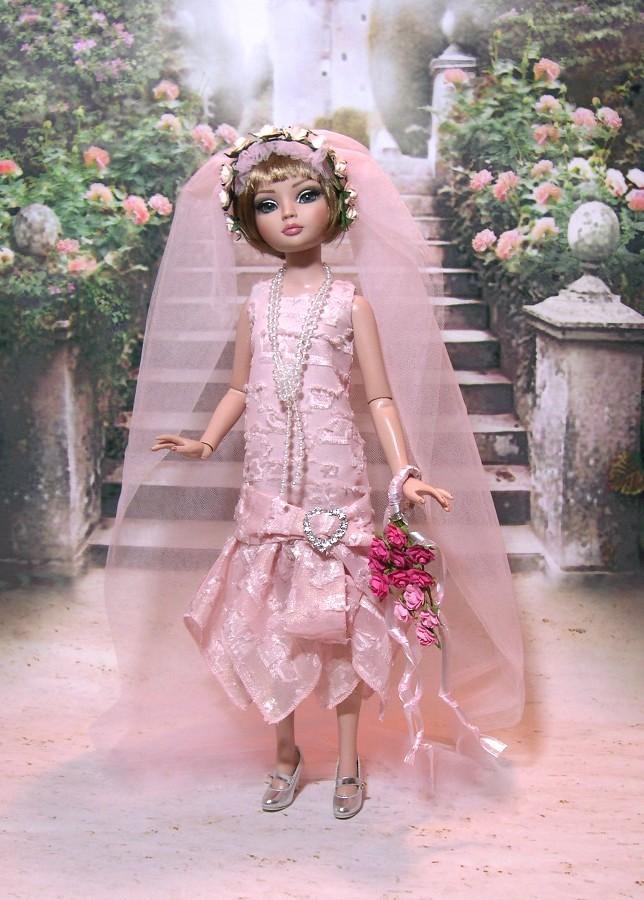 After Dorothy came back from OZ, home was never quite the same. The Wizard,(Professor Marvel), would come by and visit in his hot air balloon, every summer during the state fair. She was always excited to see him and share in the memories they could only share.
One summer, as the Wizard dropped down in his hot air balloon, Dorothy saw he had a companion. Professor Marvel introduced his nephew, Oscar to Dorothy. Dorothy was enthralled by his smile, but most of all the emerald green of his eyes. They glimmered like the stones from the emerald city where she had met his uncle the great and powerful OZ.
Oscar would sit in silence and listen to Dorothy tell of her tales of the land of Oz. One afternoon as they were floating in the hot air balloon, watching a rainbow after a soft summer rain, Oscar asked Dorothy to marry him.
Auntie Em had not seen such excitement in Dorothy since she came back from Oz so long ago. She brought Dorothy up to the attic, and opened a hope chest. This was your mother's wedding dress, I'm sure she would want you to have it, Auntie Em said. Its beautiful ! said Dorothy.

The wedding was the talk of Oz and was performed by the Mayor of Munchkinland. The flowers were a wedding present from the villagers of Munchkin land. The Lullaby League Ladies and the Lollipop Guild Gents were honored to be chosen for bridesmaids and groomsmen.
Dorothy and Oscar have lived happily ever after to this day, and if you don't believe me, look into the sky just after a summer rain and you may see the rainbow and a hot air balloon traveling across the sky.