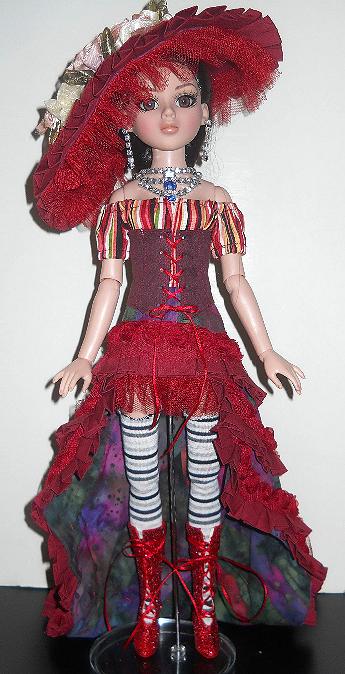 Zachary, really liked being in Kansas and he and Dorothy spent a lot of time together.
They were falling in love.

On the day that Zachary graduated from the University, his parents called him back to OZ.
Dorothy was heart broken.

She was so much in love with Zachary she didn't know if she could stand it without him.
Zachary was so much in love with Dorothy also.
He returned to OZ and he pleaded and pleaded with his parents to let him return to Kansas
to be with Dorothy.
One year passed. Zachary still pleaded every day to his parents to let him go back to Dorothy.

Glinda and Oscar couldn't stand the boy being so heart broken any longer.
They decided to arrange a surprise for their son. They got everyone together and
planned the biggest surprise ever. Scarecrow, Tin Man, Lion and the Munchkins
worked day and night in secret getting the secret together.
They found a beautiful spot near a waterfall with trees and flowers all around to build a
small gazebo. They had it all decorated for the surprise.
The Munchkins started making special outfits for everyone to wear and preparing
the food for the festivities.