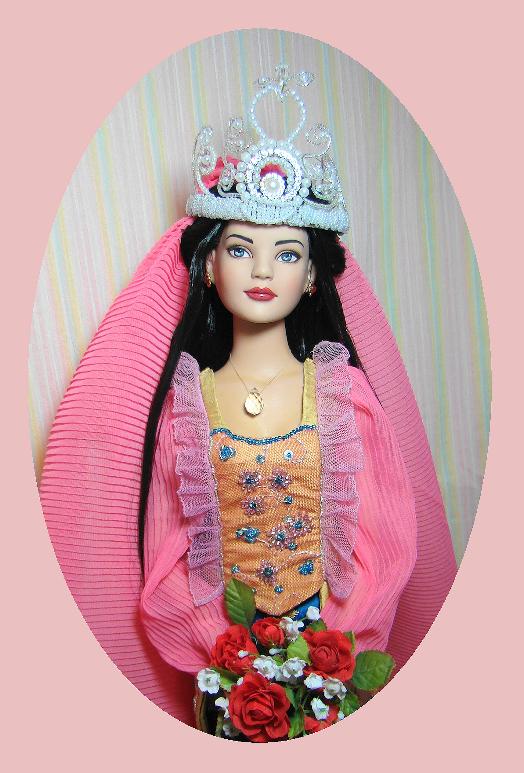 While back in Kansas Dorothy grows up. Thoughts of Hunk never far from her heart.
She ponders what he told her when she left Oz...As realization hits her, why Hunk loves
her too.. She must find a way back and to show him, he loves her...She knows she has
to find the great and powerful Wizard...
He can help her find her way back to OZ.
After many searches and much travel she finds him at a show in Kansas City .
The Wizard is not surprised to see her.After all he knew she was in love, when they
left Munchkin Country..But knowing, love has to run its natural course.You must help
me get back Dear Wizard. For I know Hunk loves me as much as I do him..
Preparations are made for them to return to the land of Oz. Dorothy say's her goodbys
to Kansas and family. She knows her new life will be in Oz with Hunk.
Return to Oz.
Hunk (aka Scarecrow) has undergone some major changes himself.....
With his new intelligence he finds he has a heart too.
A heart longing to tell Dorothy he loves her, he wants to marry her.
Taking on more human form day by day.
All the while the Munchkin's plainly saw the transformation taking place.
In secret they were making plans for a wedding..It would be the biggest most grandest
most colorful wedding in the history of all of Oz..
Dorothy returns to OZ.
The great rainbow colored hot air balloon comes into site of Oz..
Munchkin land comes alive with activity.
Hunk is there to greet Dorothy as she lands.
After both declare their love for one another.
Hunk proposes on bended knee in view of all Munchkin Country ..
The Munchkins whisk each off in different directions..