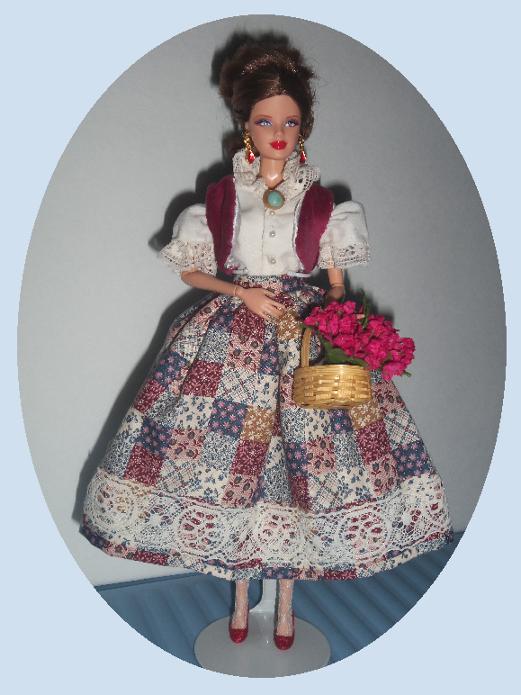 When Dorothy had went to Oz her Aunt and Uncle had been old but when she returned
the whole ordeal seemed to have turned them elderly over night and within the twenty years
since her return from Oz both had made that long journey home.
Aunt Em having just took that train yesterday to meet Uncle Henry.

Now Dorothy had no one in this world left,
her dear little Toto had made his journey at the age of ninety nine in dog years.

Dorothy just could not fathom how to return to Oz?
Suddenly like a bolt from the blue the answer came to her, "the ruby slippers!"
She had not thought of the slippers since her return from Oz all those years ago.
How was that even possible, to forget those lovely shoes?
She couldn't remember having ever seen them since her return.

Her mind racked back through her memory, she awoke as if from sleep in her bed,
in her little room surrounded by everyone; Aunt Em, Uncle Henry, Hickory, Hunk, Zeke,
and Professor Marvel.
What had happened, how had she gotten there, what had happened to the slippers?

Auntie Em had stayed on the farm until her last breath.
Dorothys last job was to clean out the entire house, it was already sold,
and the new owner wanted it empty or not. He was going to tear it down.
Aunt Em had kept everything and Dorothy had no idea what to do with it all.
She after all lived in a tiny apartment over the drug store in Topeka.