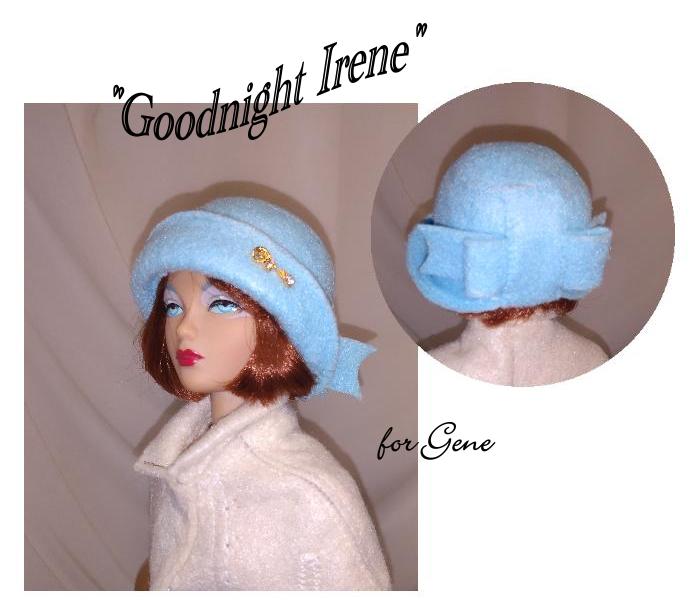 "Goodnight Irene"
Item # 1031G
felt cloche hat for Gene
these hats also fit Leeann and any doll with a 6-7" head size.

A double layer of felt is steam molded over a wooden
hat block to get that classic rounded top crown. This hat
comes with a rhinestone 'pin' on the front of the brim, and
a self-fabric bow at the back.

These iconic hats, often termed "flapper" hats were popularized
due to the short slicked down hair styles of the 1920's.
The cloche hat perfectly emphasized the new cropped hairstyle
that stood as a symbol of feminine independence.

Adding embellishments to your cloche was also trendy. Bows,
lace doilies, glittery beads, brooches and pins, and feathers were
all popular. Some of these additions were a language of secret
meaning. For example, a big flashy bow meant the lady was available
and looking, while a tightly knotted ribbon meant she was off the market.



$16.00 plus USPS shipping

"Goodnight Irene"