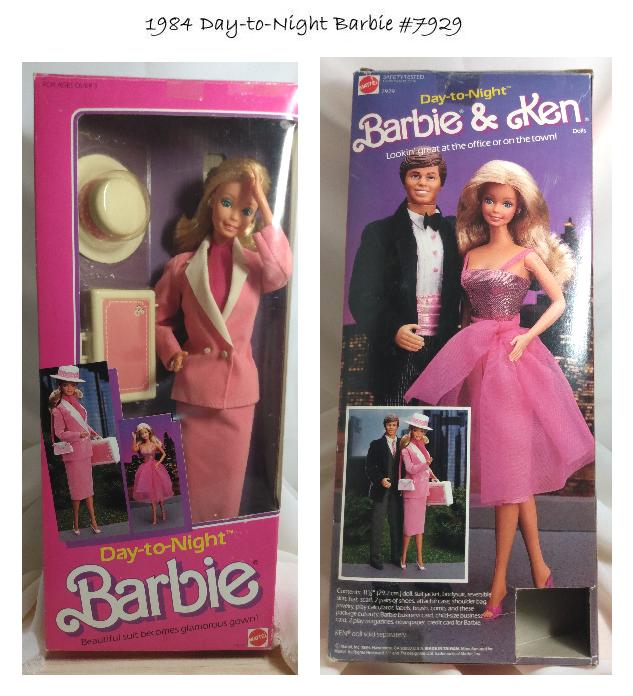 "1984 Day-to-Night Barbie #7929"
Item No. 1019

Condition: Very Good
I took this doll in trade for some work I did for a collector
about 25 or 30 years ago. She's been in storage ever since.
The cellophane window on the front of the box is discolored,
the box was opened at one time and taped back up, and the
UPC symbol has been cut off the back of the box. The doll
and accessories are otherwise completely intact and still in
the original packaging. The doll herself is in perfect like-new
condition. A very elegant doll, she would be perfect for display.

$165.00 plus $15.00 shipping
Shipping will be adjusted as needed, excess shipping will be reimbursed.