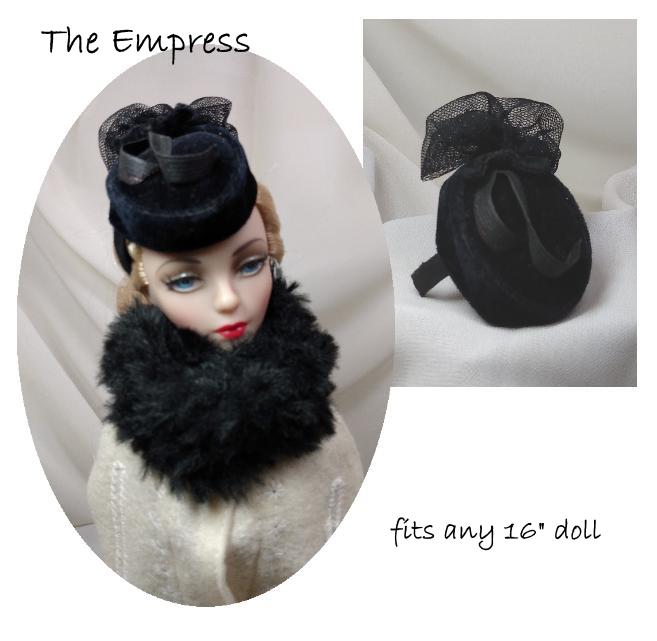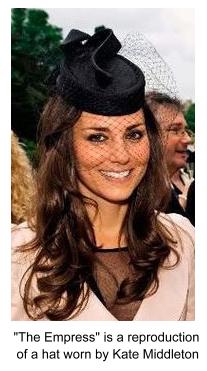 "The Empress"
Item No. 1006 for 16" fashion dolls

Give your doll the royal treatment with one of our beautiful
cocktail hats. Each fascinator is attached to a cloth covered
wire headband for instant placement on the head. No worries
about trying to place the hat with hatpins. The band is cut to fit
Gene, but can be bent to fit slightly smaller or larger heads.

This hat is made with a small black silk velvet oval pillbox hat and
trimmed with stiffened fabric ribbons glued into graceful curves
to echo the curve of the hat and topped by a puff of soft knit mesh
and a small flat black velvet bow.



$19.00 plus USPS shipping
Shipping will be adjusted for special requests
such as Insurance, Priority, or multiple orders.